Visiting Taka Makassar in Flores Island
---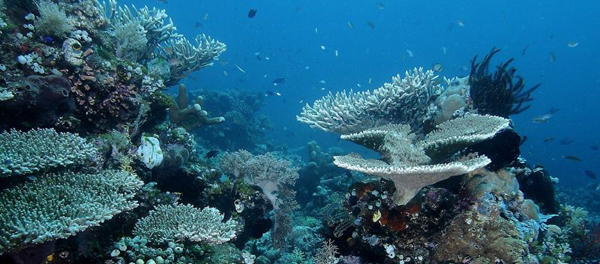 Komodo National Park is the main attraction on Flores Island. It is famous for its Komodo dragons. Also, it has numerous beautiful landscapes and islands. Tourists are able to do many things here. One of the best options is Taka Makassar. It is located near to Komodo Island and Manta Point. This island is a worthy destination, especially for snorkeling. However, many tourists come here to enjoy the beautiful beach. It features white and calm water. The island is also called the emerged land. Once you arrive at the island, you will be amazed by its beauty.
About Taka Makassar
Taka Makassar is so small. In fact, it is smaller than a soccer field. Since it features shallow water, big boats aren't able to get near to this island. Due to this reason, tourists usually ride a smaller boat either from Manta Point or Komodo Island. The name of the boat is Sail Komodo. Due to its shallowness, you can swim comfortably. It is similar to a swimming pool. Not to mention the water has a stunning color, which is clear Tosca. It is the sign of narrow water, after all.
Exploring the Island
The most popular thing to do is to walk around the land. It features soft and beautiful sand. However, it is quite small. The other interesting activities are free diving and snorkeling. For the best holidays, you must come during the low tide. This way, you are able to play around the beach. Some tourists also like to take selfies here. One thing, you shouldn't be too close to the sea. There are some jellyfishes nearby. You need to stay away from them.
As a tourist, you don't have to get off from the boat. It is possible to enjoy the scenery from Sail Komodo boat. Though, most visitors come here for swimming and snorkeling. Don't you like these water sports? You shouldn't expect many fishes, though. The island features shallow water. That means you can only find some sea creatures like jellyfishes, starfishes, etc. There are some sea turtles, as well. The water also features small corals. They are all quite beautiful.
Nearby Attractions
Once you explore Taka Makassar, you can visit nearby tourist spots. What are they? You can visit these charms:

Manta Point
Komodo National Park
Pink Beach
Komodo Village
Gili Lawa
Loh Sebita Bay
Rocky Beach
How to Get to Taka Makassar
This small island is located near to Manta Point. It takes only 30 minutes from such location. As mentioned earlier, you can only reach it using a small boat. If you come from Komodo Island, you need to take much longer time. Make sure you choose the right tour guide and a reliable boat.
Where to Stay
The closest hotel is KPN Komodo. It is located on Komodo Island. It is also the best accommodation in this area. Therefore, you need to prepare more money beforehand. It is better to rent a room prior to visiting Taka Makassar. Why is that? There are no facilities and accommodations in such small island. Also, you should come during summer and low tides.