About Komodo Island : The people
---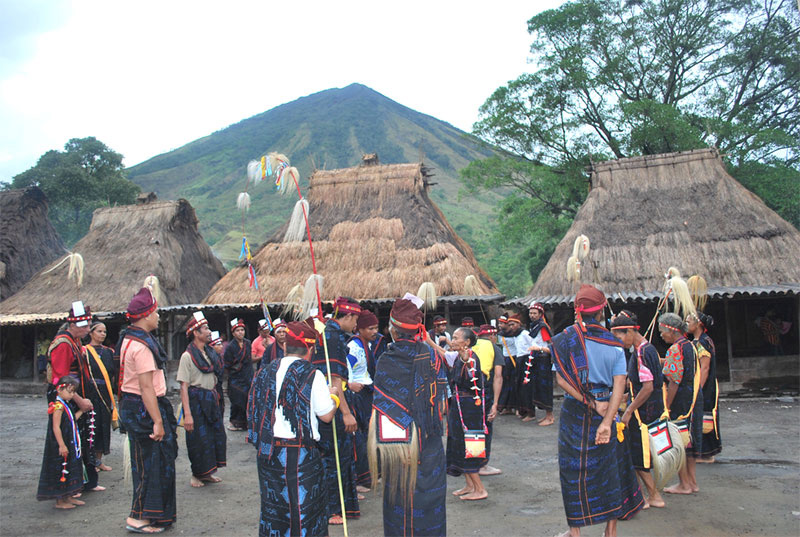 There are presently almost 4,000 inhabitants living within the park, and spread out over four settlements, which are Komodo, Rinca, Kerora, and Papagaran.
All villages existed prior to 1980 before the area was declared a national park.  In 1928 there were only 30 people living in Komodo Village, and approximately 250 people on Rinca Island in 1930. The population increased rapidly, and by 1999, there were 281 families numbering 1,169 people on Komodo island.
Komodo Village has had the highest population increase of the villages within the Park, mostly due to migration by people from Sape, Manggarai, Madura, and South Sulawesi. The total population currently living in the Park is 3,267 people, while 16,816 people live in the area immediately surrounding the Park.  
The majority of fishermen living in the villages in the vicinity of the Park are Muslims.  Hajis have a strong influence in the dynamics of community development.  Fishermen hailing from South Sulawesi (Bajau, Bugis) and Bima are mostly Moslems.  The community from Manggarai are mostly Christians.
There are several cultural sites within the Park, particularly on Komodo Island. These sites are not well documented, however, and there are many questions concerning the history of human inhabitance on the island. Outside the Park, in Warloka village on Flores, there is a Chinese trading post remnant of some interest. Archeological finds from this site have been looted in the recent past. Most communities in and around the Park can speak Bahasa Indonesia. However, Bajo language is the language used for daily communication in most communities.