Papagaran Village in Papagarang Island is Worth a Visit
---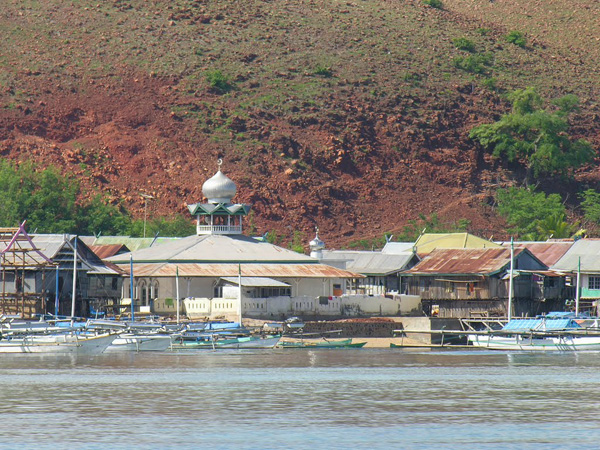 Have you ever heard about Papagaran Village? It is a solemn and small village in Papagarang Island. The thing is it is the part of Komodo National Park tourism. You can reach it either from Labuan Bajo or Rinca Island. The village consists of about 1,200 villagers. Most of them are Moslems. When it comes to occupation, they are mostly fishermen. They use several dialects like Bajo and Bima. Though, they are able to talk the Indonesian Language. Some of them can even talk English.
The Nuance
When it comes to the atmosphere, Papagaran Village offers both calm and refreshing nuance. It is a great place for relaxing. This small village is located between green hills and soothing sea. Most of the local people are fishermen. No wonder, their houses are situated next to the sea. That means you can expect many traditional boats nearby. Unfortunately, the houses seem unmaintained. Despite this condition, you won't regret visiting the village. If you like trekking, you can visit nearby hills behind Papagaran.
Exploring Papagaran Village
The locals are friendly. Tourists can approach them easily. Most of them are a naturalist. That means they take a good care of the environment. Not to mention there is Mangrove Center. Young people teach kids regarding mangrove cultivation. It is because the plants play an important role in the environment. It reduces abrasion and it becomes the home of many living creatures. Hopefully, it may attract more tourists in the near future. Even though it is a small village, Papagaran has many hidden beauties. You are able to explore them all.
Next, you can ride a local boat. Some fishermen allow tourists to ride their boat. Make sure you only approach these fishermen during their free time. It will be great if you can talk local language. That means you are able to communicate with those fishermen easily. As an alternative, you can hire a tour guide. One thing, it is a traditional boat. Thus, you shouldn't expect a comfortable experience. Not to mention the fisherman won't talk much, especially to foreign tourists.
Nearby Attraction
Papagaran Village is located near to many attractions. The island is quite close to Rinca Island. That means you should visit it as well. Here, you can witness numerous wild animals like wild boars, birds, buffalos, etc. Not to mention you can visit some local villages in Rinca. Another favorite destination is Kanawa Island. It is a good place for numerous water sports. These include diving, snorkeling, swimming, etc. You can find some animals, especially turtles. On top of that, you may witness both beautiful sunset and sunrise.
How to Get There
From Rinca Island, it only takes 1 hour. You can use a speedboat to reach Papagarang Island. If you come from Labuan Bajo, it takes much longer than that. The best time to visit the village is during summer. You won't get disturbed by the rain. That means you are able to explore all parts of the village comfortably.
Where to Stay
The nearest accommodation is in Komodo Island. It is Komodo Resort. There are many options of hotels in Labuan Bajo, though. That means you should have booked a room in Labuan Bajo prior to visiting Papagarang Island.