Visiting Nusa Kode Island in Nusa Tenggara
---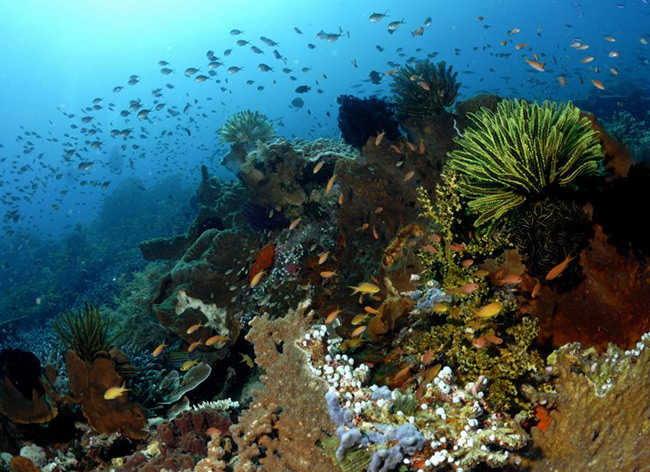 Of the Asian countries, Indonesia has the most islands. In Nusa Tenggara, you can find several islands like Nusa Kode. It is a small island located near to Uadadasami, Toro Batumandi, and Toro Baturuncing Island. It is also called as a secluded island. In fact, there are no people living here. In order to reach the island, you need to use a speedboat. Usually, it takes about 5 hours. Nusa means island, and Kode means monkey. Though, no one knows the story or legend behind it.
Exploring Nusa Kode Island
There are other names of it. These include Widang, Oewada Sami, and Nusa Uadadasami. Once you reach the island, you can feel a peaceful atmosphere. You won't expect many people here. The landscape is perfect. It features beaches, hills, and calming wind. Sometimes, there is a traditional cruise ship passing by. The beaches feature some small corals, as well. In a nutshell, Kode Island is a suitable vacation retreat for families, couples, or groups. It is perfect for finding peace.
When it comes to topography, the island has a steep landscape. You can find many wild bushes and high hills. There is also a dense forest. Tourists aren't able to explore it easily. In the south part of the island, you can see the Indian Ocean. It features big waves and strong winds. On the contrary, the north part of the island features calmer waves and beautiful corals. You can also find many species of fishes here. The best attractions are manta rays and dolphins.
In the west part of Kode Island, you can witness big groupers, small corals, and thick boulders. There are numerous big fishes living here like Potato Cods, Bohar Snappers, Malabar Groupers, etc. The island also becomes the home of Komodo dragons. However, these lizards are smaller than those of nearby islands. Why is that? Kode Island doesn't provide as many foods as others. Komodo monitors aren't able to grow normally here. Still, they become the main attraction on this island.
Once you explore Kode Island, it is time to visit nearby attractions. First, there is Toro Batumandi. It is a beautiful point or cape near to the island. The other charms are the minor Uadadasami Island, Batuputih Island, Toro Kode Point, Toro Sedo, Loho Petah Bay, Sok Hepa, and much more. All of them offer a distinct beauty. You can explore all of them, for sure. One thing, it takes much money and time. Make sure you have prepared everything. Not to mention you should hire a professional tour guide.
How to Get There
Most of the tourists visit Labuan Bajo first. From here, you can visit numerous islands nearby. Kode Island is not an exception. This small island is located in the south part of Rinca Island. Actually, it belongs to National Komodo Park region. You can use either Cajoma IV or Lady Denok pinisi boat to reach the island. As mentioned earlier, the voyage takes about 5-6 hours. It is a long trip, but it is worth your time. Not to mention there are many things to see in Kode Island. Enjoy!