Sulphurea Hill and Its Breathtaking Views
---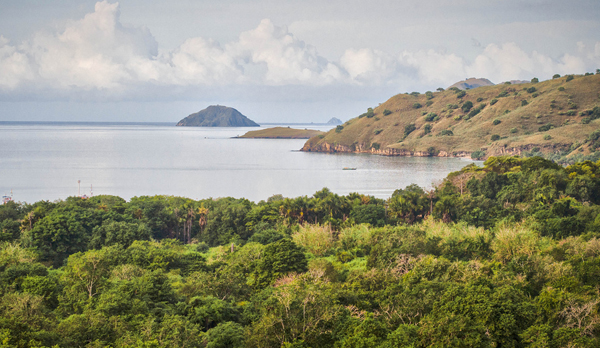 Nature tourism is always popular. Indonesia is one of the best tourist destinations. It has tons of beautiful islands. One of them is Flores. Here, you can find worthy local vacations. For those who love nature, Sulphurea Hill should be a priority. It is the best spot to witness Komodo National Park landscape from a highland. As the name suggests, Sulphurea (Cacatua Sulphuea) also becomes the spot to see yellow-crested cockatoo. Apart from its beauty, the hill becomes a good location for trekking.
The Nuance
First, it is the atmosphere. Sulphurea Hill offers a calm nuance. The sky is quite clear. Below, you can see numerous plants and trees. When it comes to the land, it is like that of Texas'. On the top of the hill, you can find a wooden banner. It is actually a sign. Once you see this banner, you have already arrived at the hill. One thing, you should watch your steps. The hill features a cliff. It can be dangerous sometimes, so you need to be careful.
Exploring Sulphurea Hill
A trip to Sulphurea Hill takes some time. It is indeed a tiring adventure. Though, it is quite rewarding. From the hill, the views are incomparable. You can do many things here. For example, it is a good place for photography. The backgrounds are stunning. As an alternative, you can simply relax under the tree. The route takes about 700 m. It is a short but tiring trekking. Due to this reason, you should carry some refreshments. Bottled water is a must.
As mentioned before, there are some yellow-crested cockatoos in Sulphurea Hill. This location becomes the habitat of such beautiful bird. However, it also depends on luck. You should expect a disappointment because the birds aren't always seen on the hill. Cacatua sulphurea is a majestic bird. It has a unique and yellow crown on its head. The eyes are blue and the legs are gray. Both the females and males have similar physical appearances, actually. If you are lucky, you can take some pictures of them!
Once you explore Sulphurea Hill, it is time to buy some souvenirs. You can find some local stores, especially in nearby villages. Komodo Village is the best destination. Before visiting Komodo Village, it is better to explore nearby hill. The name is Fregata Hill. Not to mention there are some docks nearby. It is likely your adventure is limitless. There are many tourist spots to explore. Sulphurea is only the beginning, after all. Komodo Island holds other beautiful locations for tourists.
Nearby Attraction

Banunggulung
Komodo Village
Fregata Hill
How to Get There
From Jakarta, your first destination is Bali. From here, you must head to Labuan Bajo. It is a small town in Flores Island. It also becomes the main gate to Komodo Island and nearby islands. You can take a local boat to reach Komodo Island. Thus, you are going to visit the last destination which is Sulphurea Hill.
Where to Stay
You can find hotels either in Labuan Bajo or Komodo Island. When it comes to nearest accommodations, you can choose these recommended hotels: