Visiting Rinca Village in Flores
---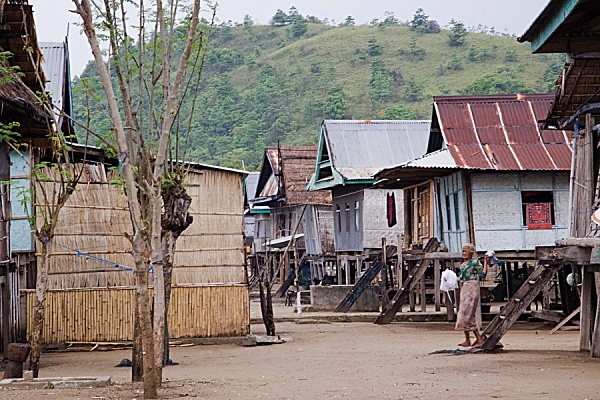 Many vacation spots are available in Flores. Your option is actually limitless. In Rinca Island, you can find several villages. All of them are worth a visit. The most famous one is Rinca Village. It is the part of Komodo National Park vacation spot. There are about a thousand of villagers here. Most of them are fishermen. Their primary sea resource is the sea cucumber. The locals call it "teripang". Some villagers work as a carver. They learned the skills from Putri Naga Komodo Ltd.
The Nuance
Today, Rinca Island becomes an important checkpoint prior to visiting Loh Buaya. That means your boat may pass through this village before reaching such tourist spot. Rinca Village is located near to the sea. No wonder, the locals are mostly fishermen. There is a long pier here. It is quite long, as well. The village features many houses and some facilities. Some boats are parked in the shorelines. When it comes to nature attractions, both the beach and shady hills are quite stunning.
Exploring Rinca Village
The most common attraction is the traditional houses. The locals live in a "Rumah Panggung". The house features a hollow part. It is to avoid wild animals, especially Komodo dragons. In terms of the environment, the village is cleaner than Komodo Village. You can even find some bougainvillea trees. Apart from houses, the village features some facilities. An elementary school is not an exception. You may expect many local kids nearby. Some of them help their parents in the sea.
The best thing is its nature. Rinca Village has stunning scenery. It is located between beautiful sea and solemn hills. That means you can either play in the water or conduct an adventure in the highlands. It is also possible to get along well with local people. They are friendly, so you can learn how to fish or carve something. Don't forget to buy some souvenirs. There are professional carvers, as well. You can buy beautiful carvings from them. Once you enjoy a good time in the village, you can explore nearby tourist spots.
Nearby Attraction
Rinca Village is located near to many vacation destinations. For example, you have Kalong Cave. The trip takes about 30 minutes. You can reach the cave by foot, actually. As the name cited, it is the home of hundreds of bats. Next, you have Batu Balok. It is the reminiscence of Megalithic Era. What is next? You have Molo Strait and Nisapurung Island. These are good spots to enjoy unspoiled nature. Overall, you won't get bored in Rinca Village. Make sure you explore those spots.
How to Get There
In order to reach Rinca Village, you should visit Labuan Bajo. You can choose either an airplane or a ferry. From here, you can directly head to Rinca Island. A speedboat will bring you there. Make sure you carry enough money. It is because the cost goes up during holidays.
Where to Stay
The best places to stay are in Labuan Bajo. You can find some great hotels like:

Komodo Resort
Jayakarta Suites
Bajo Komodo Lodge
As an alternative, you can talk to villagers in Rinca Village. It is possible to stay in a villager's house.