loh_sebita
Visiting a Mangrove in Komodo Island - Loh Sebita
---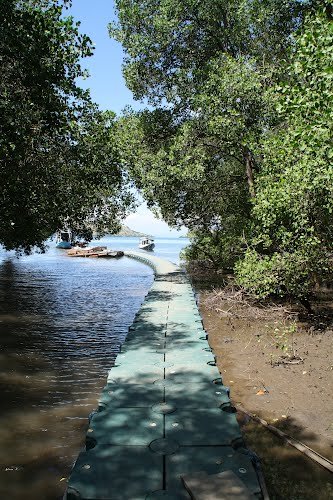 Nature tourism is always interesting. It is because you can enjoy the solemn ambiance and soothing weather out there. In Komodo Island, there are many references of nature tourism. One of them is Loh Sebita. It is a spot to witness mangroves. The most popular one is Sonneratia sp. Most of the visitors are actually researchers. Though, more tourists come to this location over time. It is because of its natural beauty. Not to mention you can enjoy numerous views in this tourist spot.
The Nuance
Loh Sebita features a great landscape. First, it is the land. Most part of the land is covered by dry grasses. There are several trees as well. Next, it is the highland. There are numerous hills nearby. These surround the mangroves. With all these attractions, tourists will definitely have a good time. On top of that, the weather is nice. The refreshing wind makes it perfect. Another beautiful view is the lake. The water is calm and mesmerizing. However, you aren't allowed to swim here.
Exploring Loh Sebita
Once you arrive at Loh Sebita, you can find both the park and nature views. The mangroves only cover about 6% of the park. These plants are quite important. Why is that? They protect the land from abrasion. It also prevents land sediment. Not to mention the mangroves become the home of numerous animals like crabs, birds, macaque, and much more. These animals live here. It is because they may look for foods and reproduce here. If you are lucky, you can easily approach them.
Actually, Loh Sebita has a similar landscape to Loh Lawi and Gili Lawa. Apart from Sonneratia, you can find other mangrove species in the park. These include Lumnitzera racemose and Rhizophora mucronate. For common visitors, these species look the same. On the other hand, some researchers come here for a study. They are attracted to the mangroves. Apart from that, you can also find some birds. They are all beautiful. When it comes to facilities, you can find a pier, cafeteria, and cottages.
Loh Sebita is also famous for its highlands. That means you can enjoy trekking here. During the trip to the top of the hills, you may encounter a meadow. There are not many people nearby. Due to this reason, you should come with your friends or family. It helps you enjoy a merrier adventure in Loh Sebita. Once you reach the summit, you should take some pictures of any breathtaking views nearby. The trip costs much energy, so you need to be prepared.
Nearby Attraction

Loh Liang
Komodo National Park
Ara Mountain
How to Get There
Your first checkpoint is in Labuan Bajo. From here, you can take a local boat or speedboat to Loh Sebita. It is located on Komodo Island. The trip takes about 6 hours. If you come from Loh Liang, you can use a long track route.
Where to Stay
There are two options for accommodations. First, you can rent a room in various hotels in Labuan Bajo. These hotels have superb facilities and services. Tough, they cost much money. Another option is Komodo Resort. It is located on Komodo Island. It is the nearest one, actually.