Unspoiled Beauty in Selashi Beach, Komodo Island
---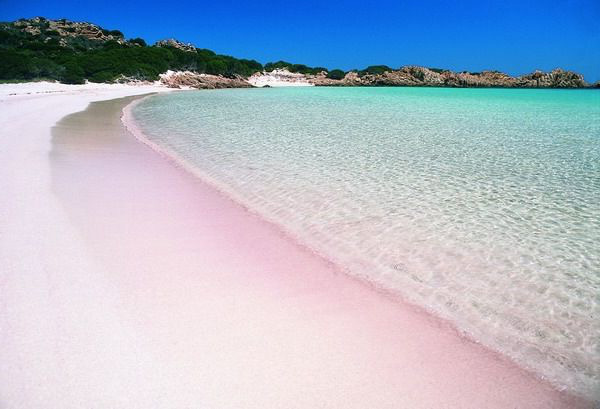 Apart from Komodo dragons, you can find other attractions in Komodo Island. Do you love beauty beaches? In this case, Selashi Beach is a great vacation retreat. It has attracted many visitors recently. Many travelers come here due to its unspoiled nature. In terms of beauty, it is similar to both Red and Pink Beach. Most of the visitors come here to play water and relax near to the shorelines. The island also features shady trees. It is perfect for eradicating stress, for sure.
The Nuance
Selashi Beach has many lures. First, it is the sand. The color is pink. It is similar to that of the Pink Beach. In terms of beauty, it is definitely charming. Next, it is regarding the water. The color is crystal clear. The reflection of the sun makes it more beautiful, as well. On top of that, it is shallow. You can play or swim in the water without hassles. Also, some boats often come near to the shorelines. All of these features make a great nuance for visitors.
Exploring Selashi Beach
Everyone can reach Selashi Beach easily. It will be easier if you come with a tour guide. Once you reach the beach, your adventure begins. Komodo Island should be proud of this tourist spot. Though, the location is a little bit secluded. No worries. Your effort won't be a waste. The beach can replace all of your tiredness. The sea water is mesmerizing. It may replenish your burden instantly. You don't have to play in the water. It can be as simple as sitting on the sand. The atmosphere is quite calm.
The pink sand also becomes an attraction. What makes it that way? It comes from the flakes of dead corals. The best time to visit the beach is in the morning. It is due to nice weather and cool atmosphere. At noon, the sun ray may beautify both the sand and sea water. In the afternoon, the pink color becomes bolder. With all these beauties, you won't get bored easily. Plus, there are not many people around. The beach offers a solemn ambiance. It is a perfect place to do self-reflection and to find peace.
Apart from a peaceful atmosphere and unique sand color, Selashi Beach also offers calm water. Snorkeling is indeed a good idea. As an alternative, you can swim here comfortably. Since it features shallow water, kids can also play in the water. In a nutshell, the beach offers mainly natural attractions. You can't find any reliable facilities nearby. Due to this reason, you should prepare some items beforehand. These include snorkeling gear, snacks, medicines, water, clothes, etc.
How to Get There
From Labuan Bajo, you must head to Komodo Island. From here, you can take local transportation to visit Selashi Beach. It won't take much time. What about the accommodations? In Labuan Bajo, there are many hotels available. Each of them offers distinct facilities. The Jayakarta Suits is the most recommended one. It features many amenities and great services. One thing, the rate may elevate during holidays and weekends.